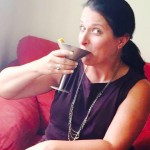 Laurie Brown Kindred has managed and created live entertainment and special events for more than eighteen years.  She most recently served as Vice-President to Town Square Productions, Inc., a theatrical management & creative development enterprise in New York City. Her skills as Project Manager were influential in the success of KaTonga at Busch Gardens Tampa (winner of 2004 IAAPA's Big E Award), Wagner's GOTTERDAMMERUNG with the LA Philharmonic at the Hollywood Bowl, and SeaWorld Adventure Parks' Believe, in which she also served as Video Director (winner of 2006 IAAPA's Big E Award and THEA's Best Outdoor Show Award).   She also managed China's first Broadway production, Soul of Shaolin in 2009, and the 2008 Chinese production of Dream of Red Chamber at New York's Jazz at Lincoln Center.  As  Associate General Manager, she worked on Broadway's A Tale of Two Cites and Off Broadway's Summer of '42 & All Too Human (also directed).   Since 2009, and still counting, she has managed the annual cultural event Japan Day @ Central Park for Gorgeous Entertainment, which is attended by more than 50,000 people in one day.  She is currently Facilities Manager for The Center at West Park, responsible for converting the West Park Presbyterian Church into a cultural arts center and organizing its capital campaign restoration project.  She earned her BFA from Stephens College, in Columbia MO, the second oldest women's college in the country.  In her spare time, Laurie enjoys volunteering for Riverside Valley Community Garden, the only edible garden within the New York City Parks & Recreation system, which serves West Harlem and supplies several harvests to local soup kitchens on an annual basis.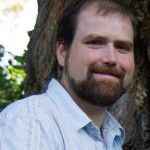 Graham Kindred has been a professional lighting designer for more than twenty years.  While in New York City, he has worked on Broadway, at Lincoln Center, and Off-Broadway, including: Love Linda, directed by Richard Maltby (York); Catch the Butcher (Cherry Lane Theatre); The Road to Demascus (The Director's Company); DISENCHANTED! (Westside Theatre); The Last Seder (Mint Theater); The Best of Everything (HERE); Miss Abigail's Guide (Sofia's); Deep Throat (45 Bleeker); Danny and Sylvia (St Luke's); Retzach (59E59); None of the Above (Theater Row); Uncle Jacque's Symphony (Soho Playhouse); Hillary (New Georges) and many more.  Outside of the city, his credits range from Regional Theater to National Tours to Theme Parks with SeaWorld Orlando, to China as a part of the Shanghai 2010 World Expo. Before moving to New York, Graham won the Illuminating Engineering Society Design award for Architectural Lighting in Philadelphia. Graham has been an educator in design for Packer Colligate, Stella Adler Conservatory, Princeton University, City College of New York, and New School for Drama.  In education, Graham has been teaching lighting to aspiring design students for over 20 years.  He currently holds the position of Head of the Production and Design for the BFA program at Pace University in New York City.  Graham earned a masters degree from Temple University.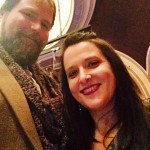 Laurie & Graham have been partners for more than twenty years, moving cross country together, collaborating on several projects, the most important of which has been their twin daughters who insist on remaining behind the scenes.  Thank goodness.